Hepros Quality management
For the best possible products from our company
Production and quality control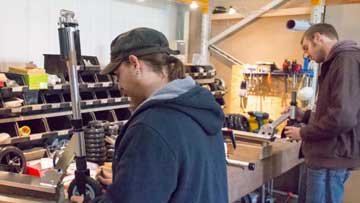 By quality assurance, we not only understand compliance with all fundamentally required standards, but also better solutions for our products. For the direct comparison of scooters is not the price, but rather the quality of the decisive factor. Only an optimal "overall concept" of construction and implementation as well as their functionality, guarantees maximum quality, highest comfort and fun.

As we understand it, quality begins with the choice of production location. In the small, peaceful town of Krempel in the northern German state of Schleswig-Holstein, we produce top quality and monitor it comprehensively. "Made in Germany" and "Produced in Germany" is a guarantee for highest quality and commitment for us.
Logistics and sales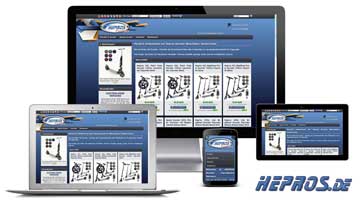 For logistics and sales, we have developed a special shop system that allows you to configure the scooters according to your wishes and requirements. Your compilation goes straight to our production and we produce your scooter "Just in Time".
An additional final inspection after production additionally ensures our quality standard. You always get Hepros products pre-adjusted and ready for use and you do not have to assemble and set any components. Finally, your product will be packed and shipped directly in logistics.
Development of our Hepros products
The quality and uniqueness of Hepro's products is based on 3 pillars: idea, development and production maturity - all on their own.

According to our slogan "Hepros - always a bit better!" Scooter stands in the foreground more innovative and stable than all brands on the market and so differentiates us from our competitors. In particular, the introduction of modern techniques that enable new paths and unprecedented ease of use and stability in the scooter sector enables us to create unique products.
development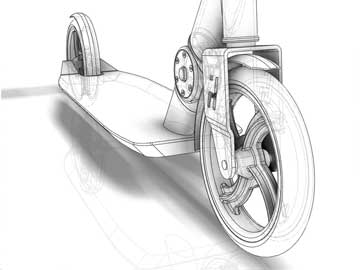 Our development always takes into account the ideas and wishes of our customers. Most of these can be implemented quickly, which is hardly possible with large-scale manufacturers. As a small manufactory we are able to quickly and easily realize changes to our products through swift decisions and short ways.
3D CAD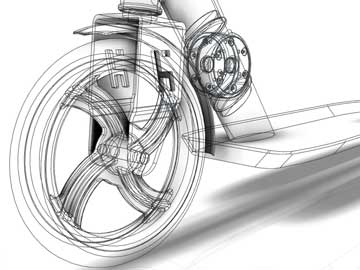 The designs of our ideas are created by 3D CAD. This allows us to try out many new ways and designs in advance at a low cost and time.
CAD load test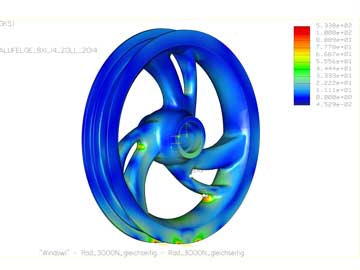 The parts assemblies, which are created with CAD, allow us to carry out preliminary virtual load tests of various materials and wall thicknesses.
prototypes
After successful project creation, we build prototypes to once again test the findings from CAD, stability and functionality in reality.
After going through all the work steps, the implementation of the series begins. This includes the production of many tools that need to be developed and built solely for the product, such as injection molding, stamping or bending. Special aluminum profiles, which we need for our products, are produced and extruded by external service providers according to our specifications.
Certified safety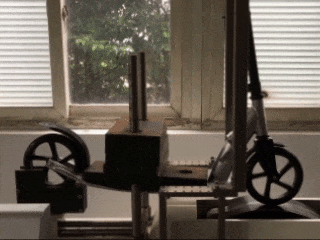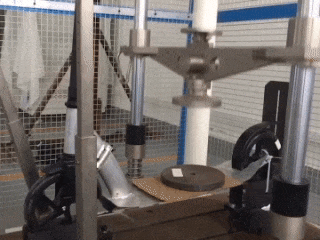 run testdrop testSafety and quality is our top priority and represents the Hepros brand. Of course, we not only rely on our years of experience and calculations of our engineers, but then subject all of our products to a long-term stress test that simulates real use.